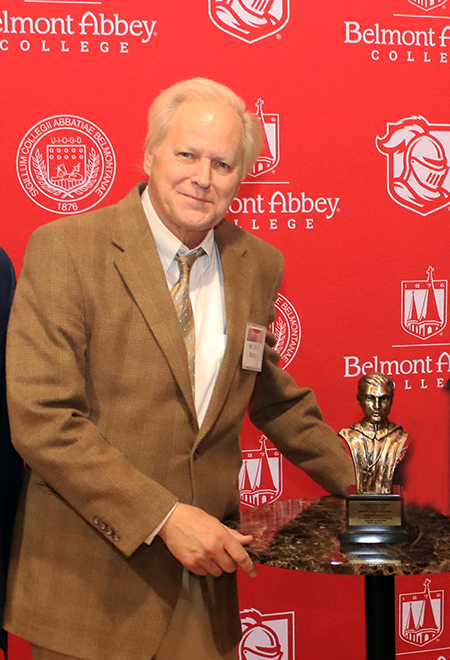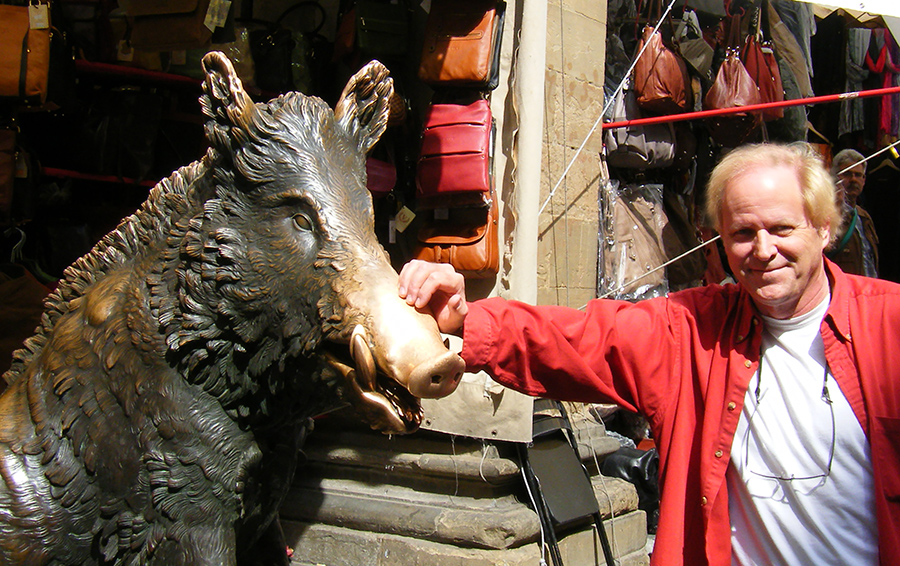 ASHEVILLE BRONZE & ART, LLC
Hans Kelly Somey – Owner/Sculptor
INTRODUCTION
Hi…I'm Kelly Somey…
…and yes…I have participated in the amazing West Coast Burning Man Artistic Extravaganza!  Trust me, creating sculpture isn't easy…particularly in a desert!
But I'm getting ahead of myself.  Who am I and how can Asheville Bronze and Art, LLC assist you with your sculptural ideas?
SIMPLY PUT:
Asheville Bronze & Art, LLC is an assimilation of my 40+ years of experience, sculpture commissions, sculpture restoration, and love of teaching.  Stylistically, my range and emphasis have one goal: work with people who seek the completion of amazing sculpture projects that withstand the test of time.
A FAMILY OF SCULPTORS
My genealogy is traced back some 200 hundred years and six generations to Bern, Switzerland.  "Hans Kelly Somey" (spellings to include Summey, Summy, Sumi, Sommey, and Somey…are all pronounced as the local, Asheville, North Carolina "Summey") is a family name with "Hans" being used for my distant relatives most of whom were also sculptors (mainly wood carvers of religious statuary).  I guess it would be safe to say sculpture "runs in the family".
BACKGROUND
After graduating from UNC-Chapel Hill, my artistic momentum led me to a full scholarship to attend the University of Tennessee, Knoxville, where I received a Master of Fine Arts in sculpture.  During the 1980's, my employment by the internationally acclaimed sculpture facility, The Johnson Atelier:  Technical Institute of Sculpture allowed me the privilege of working with sculptors like George Segal, Seward Johnson, Herk Van Tongeren, and Issac Witkins.  To be sure, with a history of creating sculpture of all types, for many individuals and organizations, I've explored many three-dimensional expressions (see "sculpture commissions" and/or "Custom Awards).  My forte has evolved mainly into the art of casting (i.e. modeling in clay and transforming the clay into bronze or other metals using the ancient technique of "cire-perdue" or "lost-wax").
"RESTORING THE PAST; PRESERVING THE FUTURE"
Since many sculptures age or get damaged with the passing of time (as do sculptors), art restoration has become quite a passion for me.  My sculpture restoration services have been utilized for a variety of organizations and individuals (click the "Sculpture Restoration" button to see some examples).  For me, it is truly exciting to see a sculpture come back to "life"; similar metaphorically to the story of "Pygmalion" during which this sculptor puts so much love and energy into his sculpting of a beautiful woman, that the work comes to life.
DO YOU HAVE A SCULPTURAL IDEA OR INTEREST?
…if you do, please don't hesitate to contact Asheville Bronze & Art, LLC by email or phone.  My LLC is simply an extension of my lifework that provides a framework for creativity.  All that's needed is an idea for an original commission, award, plaque, work to be restored, or a desire to learn the art of sculpture.  AB&A is here to assist creatively and professionally.  Thank you for your consideration!